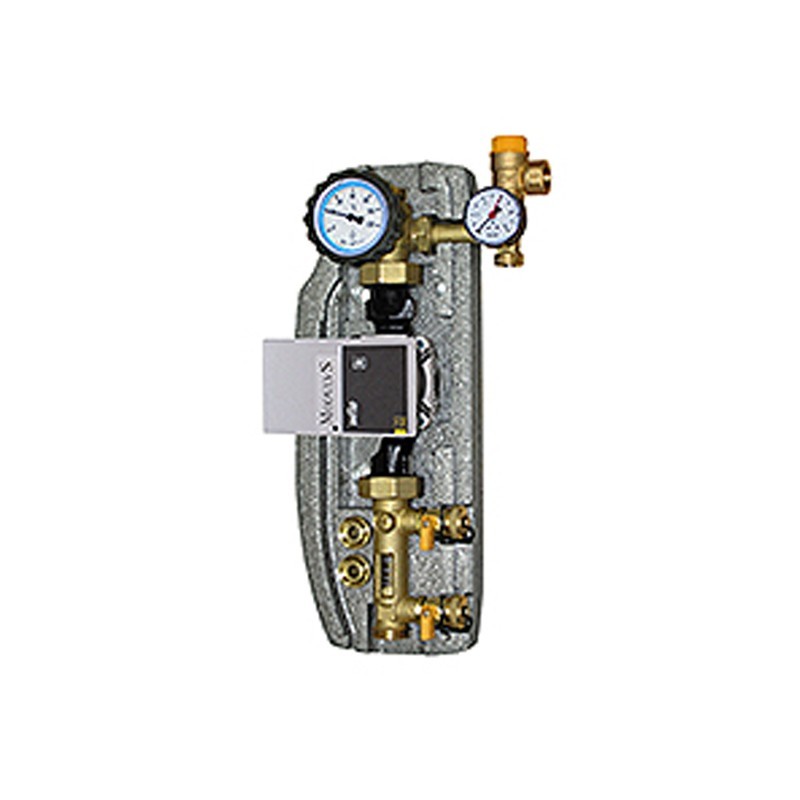  
Solar hydraulic group
The unit with a 3/4" solar circulation pump, fully assembled and tested, consists of:
RETURNS:
Flow meter with flow regulation with filling and draining valves.
High efficiency solar synchronous circulation pump with cables.
3-way flanged ball valve with 10 mbar check valve (which can be excluded by turning the handle 45°) supplied with thermometer in the handle (coded blue, range 0°C to 120°C).
6 bar safety unit with pressure gauge ø50 mm 0-10 bar with 3/4" male connection to expansion vessel. End of drain side: 3/4"F.
2-12 L/min
Security policy
Delivery policy
Return policy (edit with Customer reassurance module)