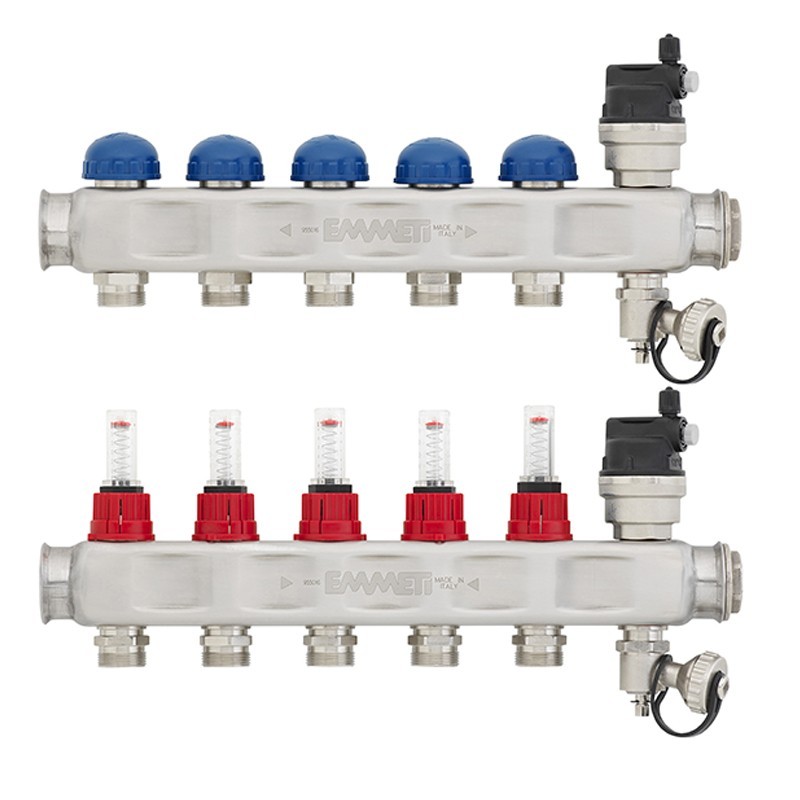  
Radiant floor collector stainless steel 1" w/ flowmeter
Complete with:
Protection locks with built-in flowmeters (0-4 l / min)
Manual regulation valves prepared for electrothermal heads
No. 2 1" blind plugs with O-ring gasket
No. 2 1/2" water drain valves
Nr. 2 1/2" air vent valves with vent (side + manual)
No. 2 double metal supports
Note: to be completed with nr. 2 Progress 1" ball valve with red and blue butterfly handle, with pipe union, with or without thermometer (not included).
Security policy
Delivery policy
Return policy (edit with Customer reassurance module)