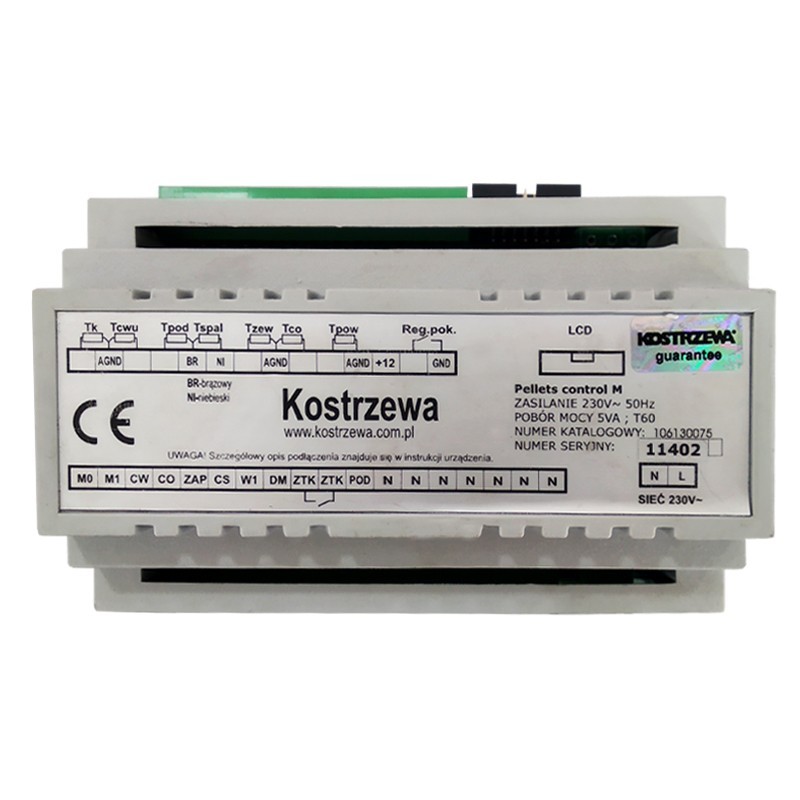  
Controller module operation M
Expansion module for the new line of Platinum Bio controllers. The modules communicate with the main controller using a known reliable CAN bus commonly used in the automotive industry.
The modular design allows the automation to be adapted to the requirements of the heating system.
Thanks to the use of expansion modules, the following elements of the heating system can be operated: - 16 heating circuits, - 2 circuits for hot water preparation, - heat storage tank (buffer), - solar system.
To replace the parts, you can have the help of a certified technician from the Cláudio Marques company.
Security policy
Delivery policy
Return policy (edit with Customer reassurance module)